ROCKER TYPE
The System Rocker – This rocker deck's design eliminates the leverage required to release and re-engage a snowboard's outside contact points. In translation, riders get a seamless turn initiation, better float in powder, and more fluid spins and slides. Parabolic Rocker – The System utilizes rocker profiles created using the parabolic arc, which progressively reduces the amount of rocker toward the tip and tail of a snowboard. This creates low, more effective profiles and ensures the outside contact points are close enough to the snow to engage when maximum performance is required: higher speeds, loaded turns, and bigger landings.

FLEX
Soft Flex – Effortless turning and easy trick learning.
SHAPE
Mountain Twin – A shorter tail than nose gives this board a slightly setback feeling keeping the board on top of the snow and perfect starting point for progression.
Spoonhead Tips – All-Mountain function in a range of snow conditions.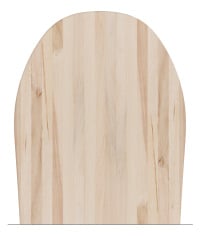 Grip Tech Sidecut – Grip Tech is a tri-radial sidecut design that is not blended. Shaping intersections have been transformed into heel and toe contact points that provide a direct, more ergonomic way to grip snow. Grip Tech effectively moves a board's primary interface with the snow underfoot, delivering designs that don't lose performance as the leading sections of the effective edges are lifted from the snow.

CORE
Single Malt Core – Arbor's standard wood core, made from 100% sustainably grown poplar for highly reliable return and long-lasting durability.
LAMINATES
Biax Glassing – A biax over biax lay-up that's designed for park and street-inspired all mountain riding. Also creates a good platform for learning.
SIDEWALLS
360° Rails – Fully wrapped sidewall that eliminates the need for tip fill, while effectively tying the whole snowboard together. A technology that delivers incredibly tight tolerances for improved board life and durability.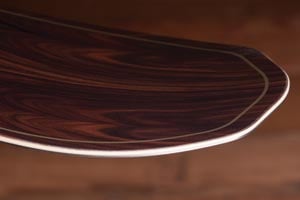 BASE
Extruded Base – A tough, user-friendly extruded base that delivers lighter weight performance.
BINDING COMPATIBILITY
2x4 8-Pack Inserts